Digital Video from Start to Finish
Robert Dee has 18 years in production, post-production and advertising following a film degree and a short period in journalism. Working with the latest 4k and HD technology I create video content for the internet,  undertaking all aspects of the film process from proof of concept tests through to directing, editing, colour correcting/grading and VFX to sound/music design and delivery. In addition to the internet I have also created work for installations, app demos, corporate presentations, virals and broadcast.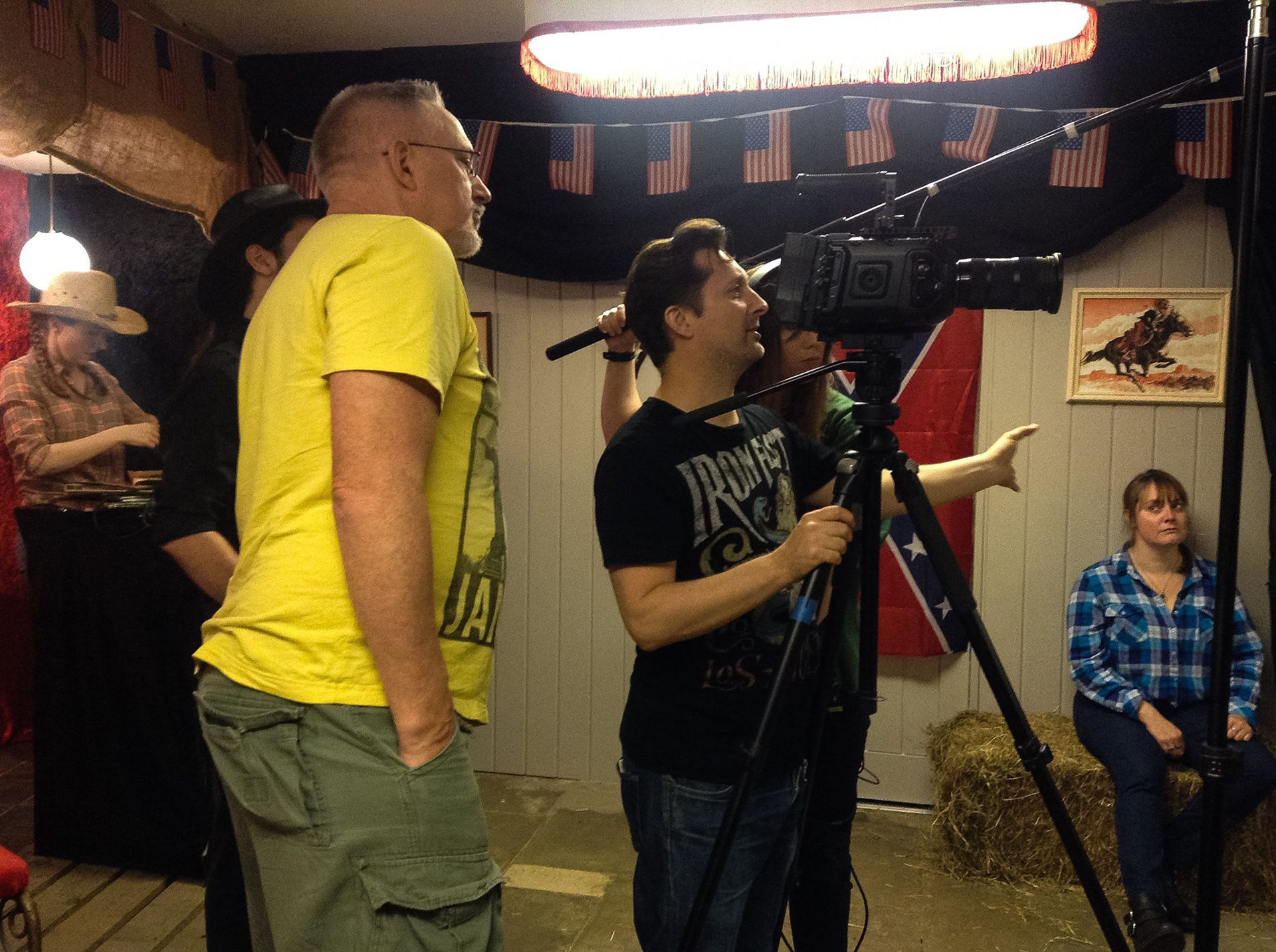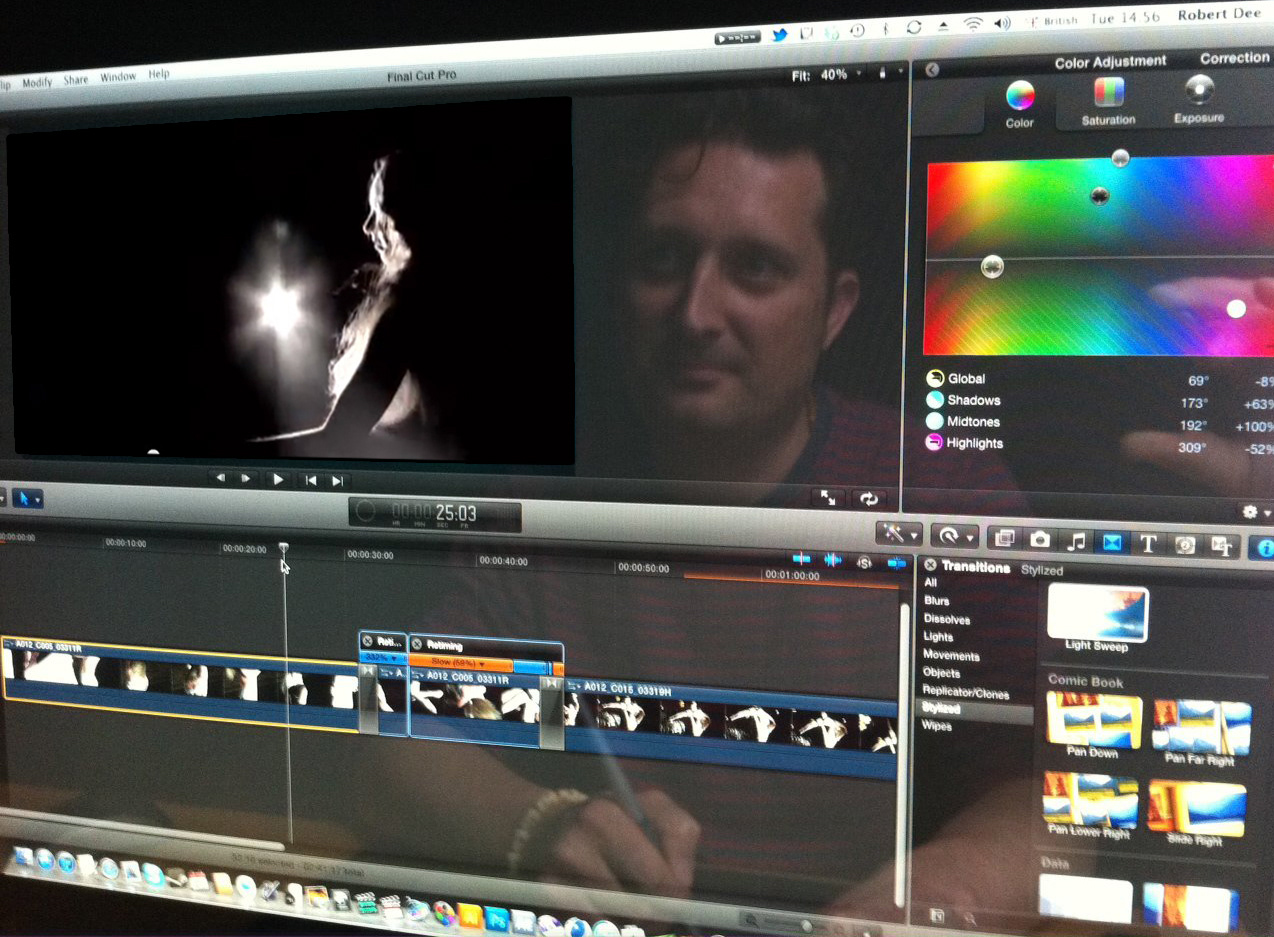 The Latest Hardware and Software
    •    Directing and shooting with 4K and HD cameras
    •    Final Cut Pro Studio (All Apps), Final Cut X and Adobe Premier
    •    After Effects, Photoshop and Illustrator to a high professional level
    •    Wide variety of industry recognised plugins such as Trapcode Suite, Nodes2 and Magic Bullet
    •    Strong motion graphics skills incorporating all the above packages
    •    Wide experience of encoding and compressing video formats
    •    A background in writing and journalism strengthens my visual storytelling skills
    •    Filming countless interviews with people has helped me develop a warm, professional manner so that even the most nervous clients can feel relaxed and confident.
Passionate about Moving Images
In addition to client work I run a short film community called Octopus Shoot Outs. We're currently in our third year of production. Comprised of a mix of actors, professionals, students and enthusiasts, we meeting weekly to rehearse and plan location shoots.We have created over a dozen short films and screened them at The Duke of Yorks Cinema and Komedia in Brighton. The skills I use with the group feeds into the work I do professionally.

A Wide Range of Clients
I've worked with numerous clients over the last two decades including:
Canon, Barclays, Easyjet, Berghaus, Marriott, Speedo, Classic FM, The Dutch National Ballet, Puma, Sony, The i360, Laura Ashley, The National Gallery, The Sci Fi Channel, Dell, Triumph, Jane Norman, Joules, Kinetica, Philips, Tesco, Bavaria Beer, Motley Fool, 38 Degrees, Dreams Beds and The Brighton Festival.